I hope everyone is having a great weekend!!! It's been a very much needed, relaxing weekend here. The weather hasn't been so nice in Jersey, so it's a great time to just kick back, get some stuff done and catch up on some tv & movies. I've also been on
Pinterest
a ton this weekend! Even after almost 2 years, I still just never get tired of it! I've been coveting so many things and it's really the only way for me to keep track of my ever-changing lust list! Here are a few lovlies that I'm dying to grab...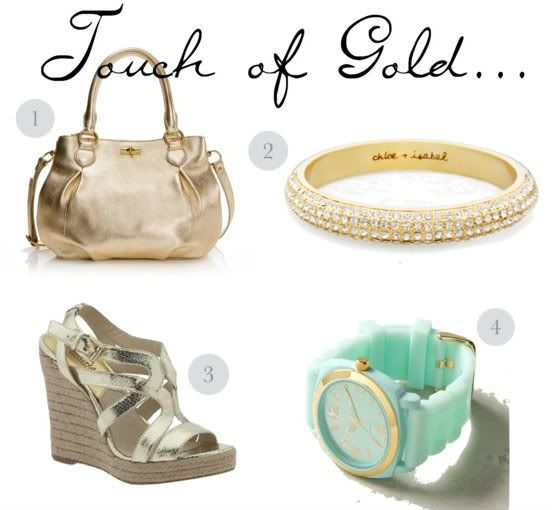 1 / 2 / 3 / 4
It's funny, when I was younger I hated yellow gold. Everything had to be silver or white gold. It wasn't until about 4 years ago that I really started to like it, and now I can't enough!!!
What's on your current lust list?
XOXO