Last night I was counting down the minutes to the show, hoping that this week would be better. The verdict? Eh.... a little bit. Don't get me wrong, I love me some muppets, but... that was a bit much, even for me! I felt like ABC needed to fill a huge amount of time in the show. There could have been better use of everyone's time, like um.... dates??? All that aside, we finally got a glimpse of a couple of the guys in action. Ryan had his one on one and I actually think the way Emily chose to do part 1 of her date was very smart. Maybe Ryan was a guy that she was slightly unsure about, so she chose to immerse him in a small snippet of her daily life to see how he would react. He seems like a nice guy, and judging by all the tweets about him last night, he's in a lot of fans top 3. However, for me he's not. There's just something about him that I can't put my finger on. Something just rubs me the wrong way. Not a fan. Not for Emily anyway.
By the time poor Dawson... I mean Joe's date came about, my eyes were glazing over. Def not an exciting 2nd episode by any means. There's really not much to say since Joe ended up going home. I think Emily made the right decision there. Everything else is pretty much like a blur for me. I just remember lots of sparkles & sequins... love!!! And catty guys bickering. Are they worse than the women on the Bachelor or what? Especially this group of guys. I just know this season is going to be drama!
The preview for next week looks pretty promising! I'm hoping we get to see a little more of the other guys rather than Kalon & Stevie... bleh to both! Mytop 3 are currently Sean, Arie, and long-haired guy. I have no idea what his name is, I've hardly heard his voice, but he's cute. My prediction, which I have every season and am actually correct a majority of the time, is that it will come down to these two guys....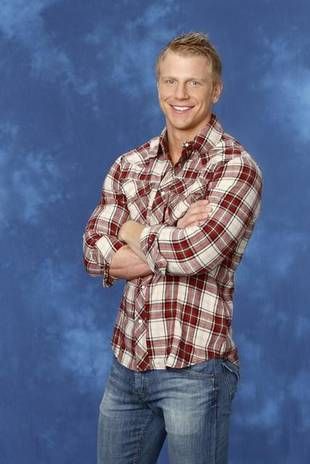 Arie // Sean
Sean is actually my favorite this season so far. I thought he was really cute in episode 1 and seems super sweet & down to earth. We haven't gotten to see too much of him, but there's just something about him that stands out to me, even if it is amongst a sea of weird. Arie is pretty cute as well. He has that boyish charm mixed with a bit of bad boy (aka racing) that Emily seems to gravitate towards. My only concern with him is that he's got a bit of an edge. In the end I think it'll all come down to the handsome, sweet guy that is a perfect fit for Em and the guy that acts like he's super sweet and perfect for her, but is hiding something. And we all know how that goes! Emily seems like a very smart girl, so hopefully she can see past any BS. I'm rooting for you Sean!!!
Lots of cute clothes last night too. Make sure to stop by
Possessionista
to ID any of Emily's clothes/accessories you might be coveting!
Until next week!!!
XOXO