Earth Day means a lot to me for so many reasons. There's the obvious - we live on this planet and need to take care of it! And then the bevy of other reasons... A few years ago I started to become more interested in many of the products I was using. I started with cosmetics, then went on to skincare, then it was food containers, cleaning products and also food. The information I started coming across via books, magazine articles, internet etc made my head spin! As time has gone on, I've managed to eliminate all chemical containing cosmetics, skincare, cleaning products and most food from my life. I'm not perfect. I still drive an SUV, I still eat the occasional processed junk food and order products online that use TONS of gas to get here, but I'm aware and I try and that's whats important. That's a great start & can have a lot of impact! When I started researching the holistic lifestyle, I became even more enthralled in this parallel universe of healthy products that are available to us everyday and truly make a difference! So in honor of Earth day, I thought I would share a few of my fav products....
I've been making my own detergent for a while, and though I didn't get my original recipe from
Sew Much Ado
, there is a great recipe there, similar to mine! The amount you'll need per load will vary depending on your preference. Mine ranges from 2 tb - 4 tb for larger loads. You could also add a couple drops of Essential Oils or grate a a bar of
Dr. Bronner's
and add a little of that! It lasts quite a while and it's much better for your body and the environment!! Ps - even though Borax is harmless on clothing, be careful not to leave this detergent around pets or small children, it is harmful if ingested. And Borax can do major damage if inhaled! This sounds funny, but I hold my breath while scooping and dropping it in... no joke! ;)
Speaking of Dr. Bronner's.... I adore the
Liquid Castile Soap
! I get mine from my local Target or Wegman's, but sometimes you can find some great deals online as well. This soap has so many uses and comes in a lot of scents! I like to use it as a body wash or when I make DIY eco-friendly cleaning products. I've also heard you can even brush your teeth with the mint, though I haven't attempted that!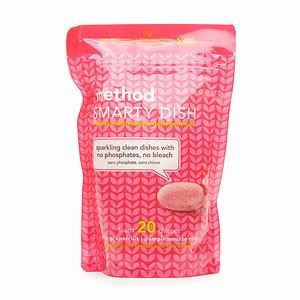 I have yet to find a truly pure dishwasher detergent, but for now, this one is really good!
Method's Smarty Dish Pellets
are eco-friendly & non-toxic and the convenient pellet system keeps me from using too much per load! The "fragrance oils" and colorants might be a concern, as I'm not sure where they're derived from, but it's still a happy medium until I find a good DIY recipe!
I also def recommend that you read these two books! On a cautionary note... Be ready! The info you will read in these books is not for the faint of heart. It's rather terrifying and will make your head spin! Trust me!!! But it's good information that people NEED to know IMO. It's all very scary stuff, but it's the truth, and unfortunately, our reality. But knowledge is power & we can make a difference!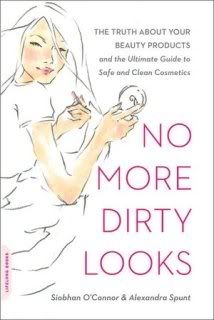 The first rec is the very book that helped me completely change over to an all chem-free beauty regimen! It's my go-to when I'm unsure of an ingredient and now serves as my green beauty dictionary. No More Dirty Looks is an absolute must-have for anyone looking to start weeding chemicals out of their personal care products! There is also a fantastic Blog of the same name, where you can find articles, beauty product rec's, reviews & more! Love it!!!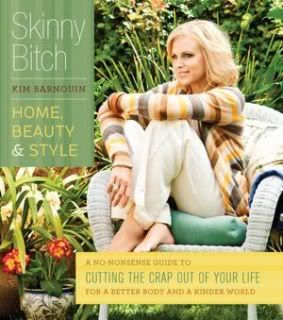 I also highly recommend Skinny B#$@ch: Home, Beauty, Style. This is a no-nonsense guide to everything under your roof! This book also goes over beauty and tackles furniture, clothing, etc as well.
So that wraps up some of my eco-friendly fav's! Happy Earth Day!!! XOXO