I recently had the pleasure of learning more about an amazing jewelry company! And they aren't just any jewelry company, they are making a difference.
31 Bits
started when Kallie Dovel, traveled to Uganda in the summer of 2007, getting a first- hand look at life in Northern Uganda. While she was there, she met women making paper beads but who lacked a plan to market and sell them. After spending time in their homes and hearing their stories, Kallie knew there had to be a way to give opportunities to her new friends. She brought a box of jewelry back to the U.S., and spent the next year finishing her degree and dreaming up the concept of a development organization. She brought a few friends on board and her ideas quickly evolved into 31 Bits. The girls traveled back to Uganda in August 2008, and selected six women to begin buying jewelry from on a monthly basis. Since then, they have grown to 99 women; each with a unique story of suffering that has been overcome with joy and liberation. Check out this video...
After becoming completely smitten over the company and everything they stand for, I inquired about becoming a Blog Ambassador. 31 Bits doesn't have an Ambassador program for blogs in place (hopefully they will someday!), however, they were SO generous to offer me a fun spring necklace to give away to one lucky reader!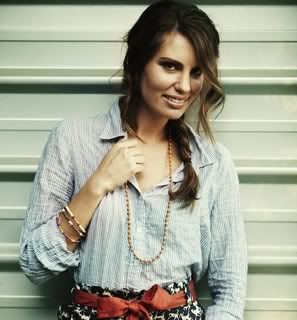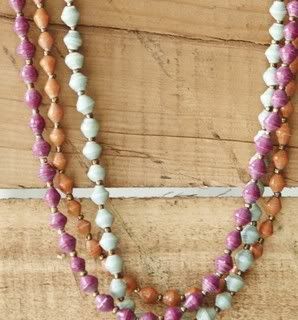 The Heritage Mid necklace in Fuchsia will be perfect to add a kiss of color to any outfit. I could see this necklace layered with delicate gold pieces for a gorgeous summer boho look! The Heritage necklace is valued at $28. To enter please fill out the form below...





a Rafflecopter giveaway





Good Luck!!! The lucky winner will be announced on Thursday, April 18th!




XOXO